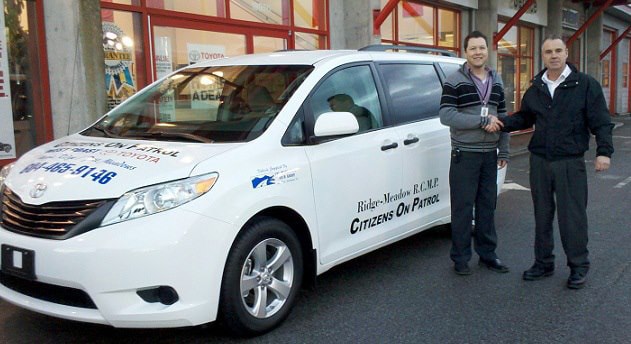 West Coast Kia proudly assists in promoting safety in our communities through supporting the RCMP Citizens On Patrol program. Locally, Citizens On Patrol is comprised of 60 dedicated volunteers in the Pitt Meadows and Maple Ridge areas who take on the responsibility of actively observing and reporting all activities or situations that appear to be criminal or suspicious in nature.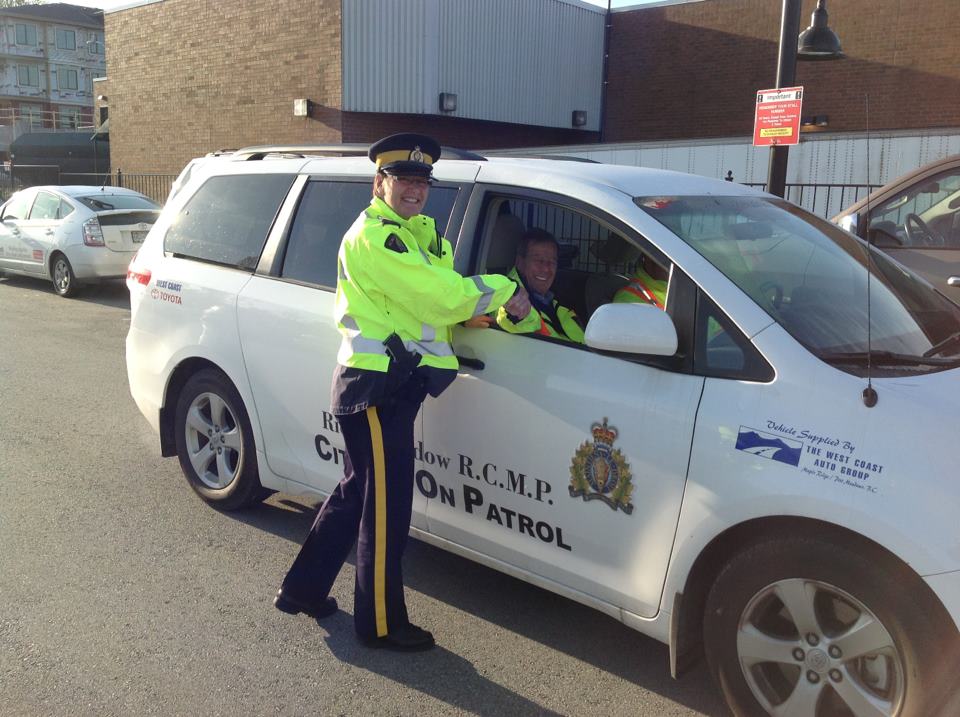 Having supported the RCMP Citizens On Patrol program for 10 years running, West Coast Kia wants to recognize all of the volunteers who take on this important responsibility. Volunteers have been credited as important resources for reducing crime in their communities. RCMP Citizens On Patrol are provided with a VHF radio for reporting any criminal or suspicious activity to local police via a base station. In volunteer teams of two people, Citizens On Patrol use both personal and marked vehicles and brief foot patrols to actively observe and report in the region of Maple Ridge and Pitt Meadows. Program volunteers also utilize ICBC's Stolen Auto Recovery Program via the CPIC website to check  if suspicious vehicle plates are reported stolen. Citizens On Patrol volunteers have no direct contact with offenders.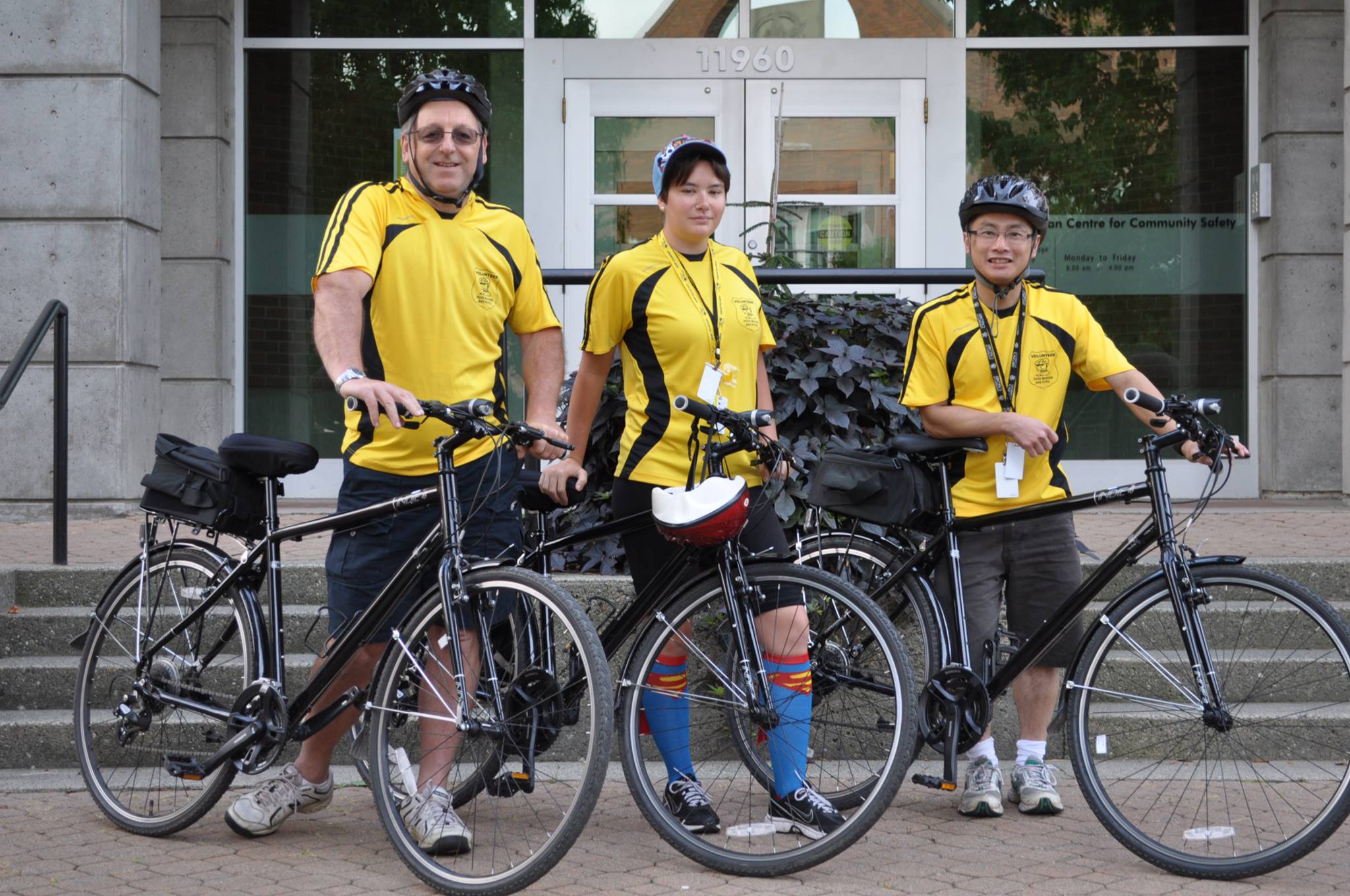 To learn more about the RCMP Citizens On Patrol program, please contact Charlene Hargreaves (Volunteer Coordinator) at (604) 467-7644.