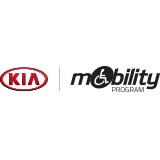 Kia is a company known for providing opportunities for people in the communities it serves through various programs. One such program is the Kia Mobility Program, which offers a rebate to anyone who wants to drive a Kia model but requires special adaptive equipment to make it possible.
What the Program Does
Kia provides a rebate up to $750 for buyers who must purchase and install some type of adaptive equipment in a Kia vehicle to give them the ability to drive. Many people with disabilities would have the opportunity to drive a car, SUV or minivan if it were altered to fit their needs. This program reduces the cost of outfitting such a vehicle to allow them this capability.
Adaptive equipment for a vehicle provides for a range of issues. It can include such products as ramps and handlebars to assist the person in entering or exiting the vehicle. Other specialty equipment provides needed assistance in driving the vehicle, like electronics to press down on the gas pedals or brakes. Once these devices are installed on a vehicle, the person has the independence to travel where they need to go.
Requirement for the Program
Anyone who is interested in qualifying for the Kia Mobility Program must show a document from a licensed medical professional stating the disability which demonstrates the need for special equipment. The rebate may be deducted from the selling price of a Kia model before taxes are calculated. The actual price of the rebate may vary, up to $750.
If you are interested in participating in the Kia Mobility Program, you can visit your local Greater Vancouver Kia Dealer - West Coast Kia. Find out about the latest models available to suit your needs. Experience something great from West Coast Kia.